August 25, 2023
Posted by:

Editor

Category:

Uncategorized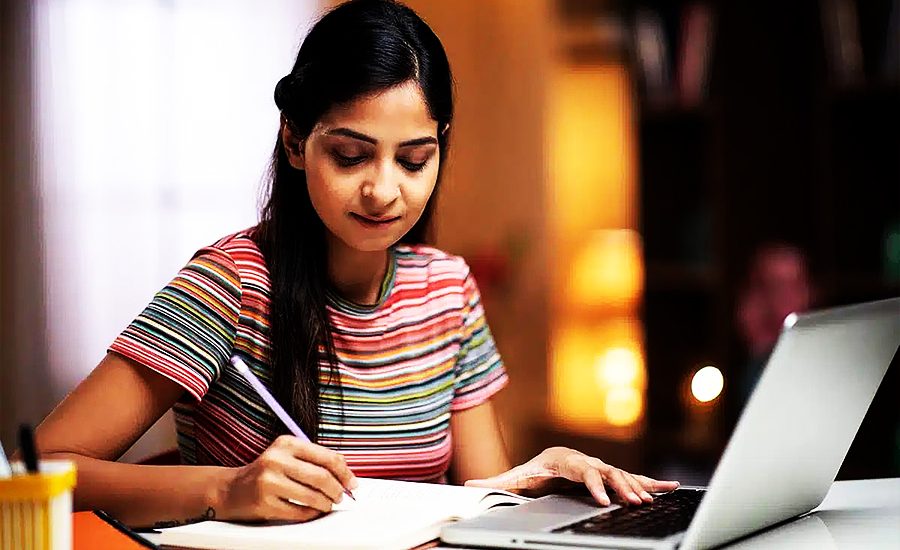 This news was obtained from www.cicnews.com
Studying in Canada can be an exciting and life-changing experience for international students.
Before you start your journey, however, there are a few recommended steps you should take to help ensure a smooth transition. Here's a checklist of things you could do before coming to Canada as an international student.
1- Get Your Acceptance Letter
The first step is to ensure that you have received your letter of acceptance from a designated learning institution (DLI) in Canada. This letter is necessary to apply for a study permit, which is required for international students to study in Canada.[1]
2- Apply for a Study Permit
Once you have your acceptance letter, the next step is to apply for a study permit.  To find out if you're eligible, you can check the Canadian government's guidelines.[2]  If all is good, you'll need to gather all the necessary documents, such as your letter of acceptance, passport, and proof of financial support, before starting your application.[3]. When you're ready, you can apply online.[4]
Short timelines? You may be able to get your study permit faster by applying online through the Student Direct Stream (SDS)[5] if you're a legal resident living in one of 14 designated countries.
Requirements to apply using the SDS?
You must:
Live outside of Canada and be a legal resident of one of the designated countries
Have an acceptance letter from a post-secondary DLI
Have the results of a recognized language test
Show that you have a International Student GIC[6] of CAD $10,000
3- Obtain Health Insurance
Health insurance is mandatory for international students staying in Canada; and it is essential to have health insurance before coming to Canada as an international student, as it can provide coverage for emergency situations and unexpected medical expenses. [7]
International students should also research the availability of health insurance in their intended province of study; some provinces offer provincial health coverage to certain international students, while others require them to purchase private insurance or subscribe to mandatory health plans offered by the institution where they plan to study.[8]
Additionally, it's helpful to know about Canada's healthcare system, which provides universal health care to all Canadians and permanent residents.[9]
4- Have Copies of Important Documents
Before leaving for Canada, make sure you have all your important documents. This includes your passport, acceptance letter, travel and health insurance, bank statements with funds, and vaccination records. It's also a good idea to keep digital copies of these documents in case of loss or theft.[10]
5- Find Suitable Housing
Finding suitable housing is an important step before beginning your studies in Canada. You can research different options, from university residence to apartment rental, students can pick the living style that suits them best. It's important to plan ahead and budget for accommodation costs, which can vary depending on the location and type of housing.[11]
6- Choose a Bank
Opening a bank account in Canada as an international student is an important part of your initial journey.  As an international student, you can open chequing or savings accounts with a Canadian financial institution and get access to helpful services, such as wire transfers, currency exchange, and debit and credit cards. Make sure you research the different options available and compare rates, fees and student discounts to find the best fit for your needs.[12] TD offers a range of attractive student banking options specially designed for international students including a no-monthly fee chequing account.[13]
7- Open up an International Student GIC
A Guaranteed Investment Certificate (GIC) is a secure investment that can help you pay for your studies and living expenses in Canada. Opening up an International Student GIC can also help expedite your international study permit application under the Student Direct Stream (SDS). Make sure the financial institution you choose offers an International Student GIC and meets the criteria for the Student Direct Stream.[14]
8-Learn About Canada
Finally, before coming to Canada, it's a good idea to learn about the country's culture, customs, and laws. This can help you prepare for your new environment and make the transition smoother. You can research Canada's culture online, attend orientation sessions offered by your educational institution, or connect with other international students for advice and support.
Preparing to study abroad as an international student can be challenging. This handy checklist, however, can help make the transition easier, so you can focus on your studies and enjoy your experience in Canada.
Why Choose TD?
150 years helping Canadians:
TD has a proud history of delivering financial solutions to Canadians for more than 150 years. TD also brings a century of experience helping newcomers navigate the unique challenges of the Canadian banking system.
With over a thousand branches, a reputation for excellence in financial services, and the ability to also serve you in more than 60 different languages, TD has become one of the largest and most trusted banks in Canada, now serving 16 million Canadians.
TD offers online support and resources of interest to newcomers on topics such as banking. basics, moving to Canada, credit score essentials, and more. TD is open longer hours for your convenience. TD has thousands of ATMs across Canada to help you take care of your everyday
This news was obtained from www.cicnews.com